Palm Tree Island (Puppy) Cruise
We create experiences for visitors and locals alike. Whether you're fishing or celebrating, or celebrating while fishing we have the fleet and crew to serve you.
Sustainability, Adventure, and Imagination in Wrightsville Beach NC
Captain Matty is a leader in promoting sustainability, adventure, and imagination in Wrightsville Beach, NC. He has implemented eco-friendly initiatives, offered unique water-based activities for visitors, and inspired wonder and curiosity about the natural world. His work has had a positive impact on the community and made his boat cruise on the Carolina Runner a popular attraction.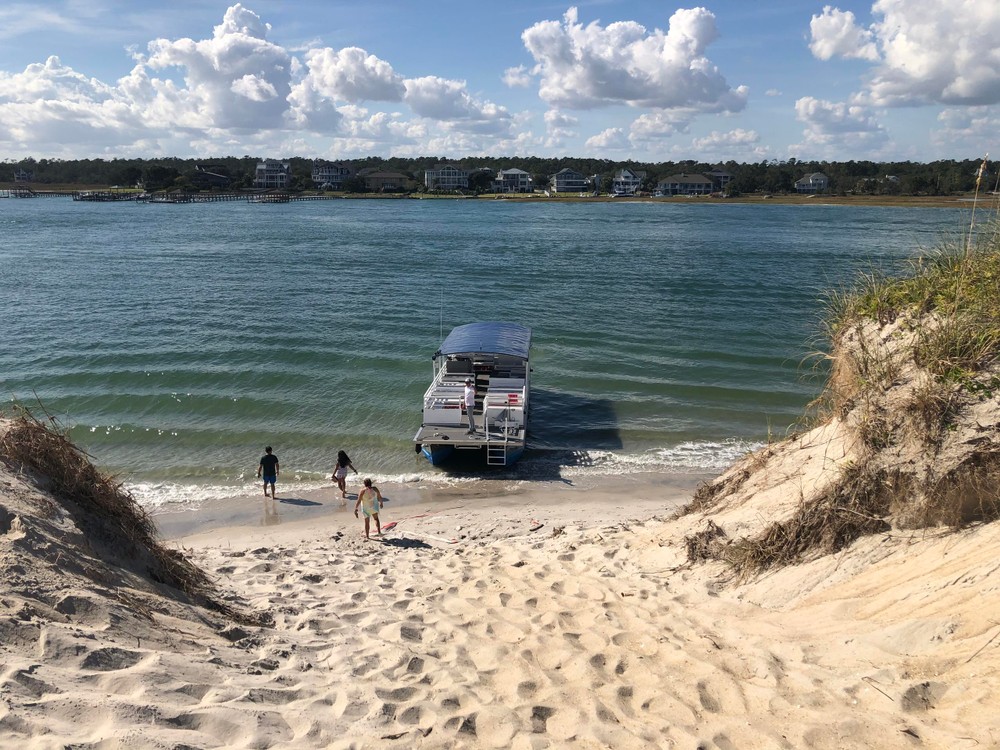 Local Guides and Captains
We a small team of locals, from Wrightsville beach NC, that love our ecosystem. From the islands and waterways to the fish and wildlife. We grew up here, and we want to take you on our private boat cruise to show you why we love Wrightsville so much.
Helping You Find New Adventures
Want to get lost for a day? Maybe there's something you've heard of that you want to experience. We're going to take you there. From the islands to the mainland, and waterways between – our boats can and will get you there. We have larger boats for offshore private charters and smaller boats for inshore cruises. 
Whether you're a local beginner or a visiting angler with experienced, we have something for you. We would love to show you around the inshore waterways and offshore private fishing experience that Wrightsville Beach has to offer in Wilmington. NC. Captain Matty knows this area well, and we will tailor your experience to your experience and curiosity level.
Talk With Us About a Private Boat Cruise
For any cruise, private charter boat, or fishing questions / inquiries, please reach us via phone at (910) 622-2503
or email us at Mcr1072@gmail.com
Check out our Instagram and facebook for updates and information on boat tours and fishing services.
We look forward to boating with you!
Where is Carolina Runner? 📍
275 Waynick Boulevard Wrightsville Beach, NC
Our boats are at the docks in Wrightsville Beach NC, directly across the street from the Blockade Runner Beach Resort.